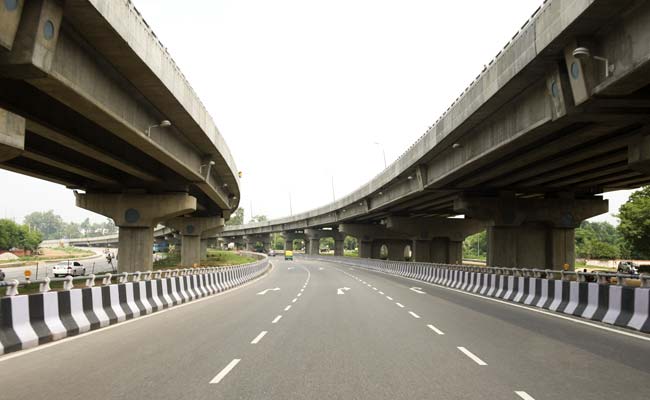 New Delhi:
The 2023-24 budget of the AAP government, to be tabled in the assembly on Tuesday, will have "the biggest" outlay of capital expenditure for infrastructure projects such as roads and double-decker flyovers, Delhi government sources said.
With a boost in tax revenue, the government's budget outlay for 2023-24 may be close to Rs 80,000 crore, they said ahead of the Budget Session of the Delhi assembly that will start on Friday.
The Arvind Kejriwal government's plan to beautify and modernise the national capital's infrastructure will be the main focus of Budget 2023-24.
"The budget will have the biggest outlay for capital expenditure towards infrastructure projects in the last eight years of the Kejriwal government," a source in the Delhi government said and added that education and health will also be major focus areas.
The Delhi government has plans to upgrade and beautify the entire 1,400 kilometres road network of the public works department and nearly Rs 20,000 crore will be spent over a period of 10 years on the project, he said.
Three double-decker flyovers will be constructed in the city with the lower deck for vehicles and the upper deck for metro rail trains, the source said.
The Kejriwal government in the last eight years has completed 28 flyovers and underpasses, and another 30 flyovers, underpasses and bridges will be constructed by it, he said.
The tax collection of the government in the current and the next financial year is expected to remain as per estimates, the sources said.
The annual budget size of the government for 2022-23 was Rs 75,800 crore and Rs 69,000 crore in the year earlier.
The Delhi assembly's Budget Session will start with Lt Governor V K Saxena addressing the House. The budget will be presented on March 21 and it will be preceded by an Outcome Budget of the government.
Finance Minister Kailash Gahlot will present his first budget in the assembly.
He was given charge of the department after the resignation of deputy chief minister Manish Sisodia who was arrested by the Enforcement Directorate in connection with the Delhi excise policy scam case.
Officials also said that apart from health and education, the budget might have a significant outlay for infrastructure development, particularly roads, in the city.
(Except for the headline, this story has not been edited by NDTV staff and is published from a syndicated feed.)