Prime Minister Narendra Modi will inaugurate the New Parliament building tomorrow. The house has bigger halls, a library, and comfortable parking spaces. The new Parliament building is being constructed alongside the current Parliament building. The new complex is triangular in shape and has a built-up area of approximately 65,000 sq mt.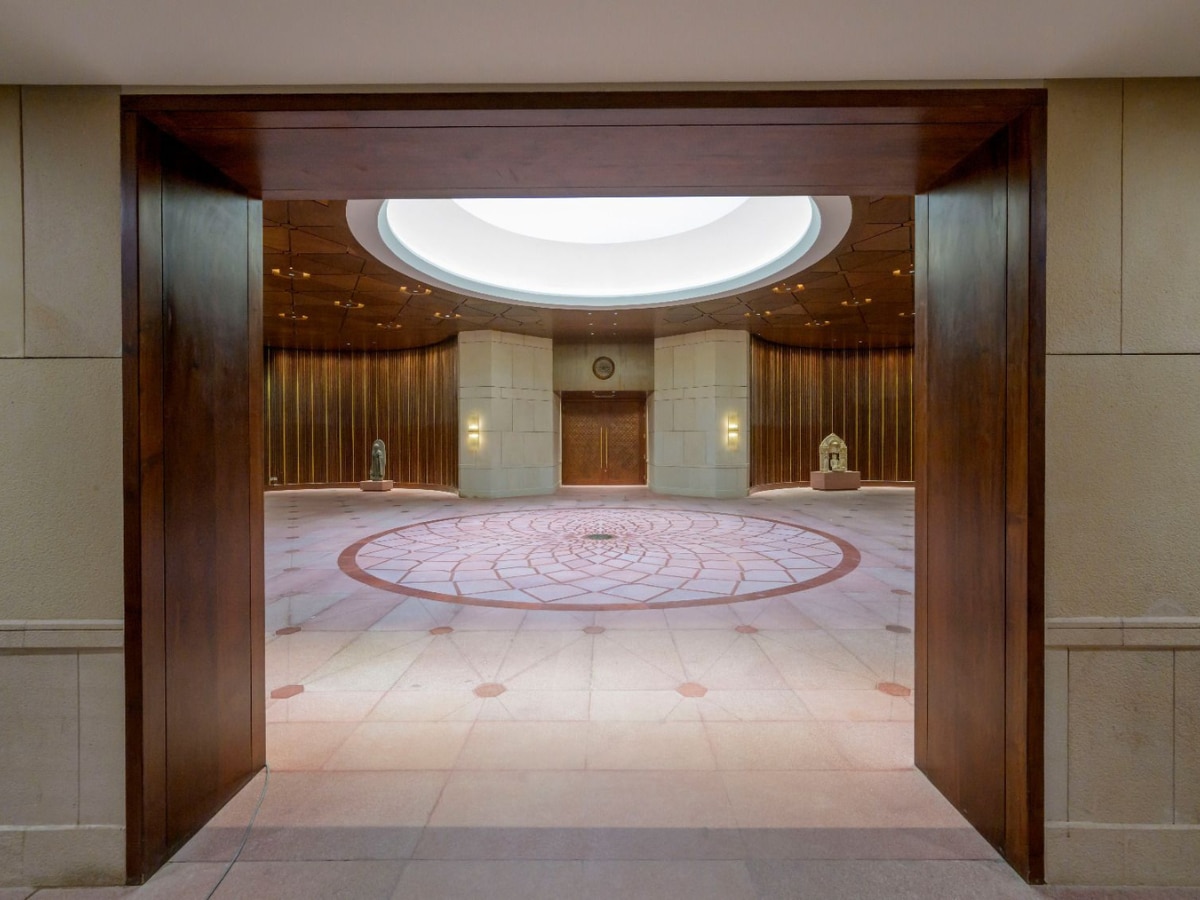 (Photo: Twitter/ANI)
The new structure will also include a 'Sengol.' It is a historical sceptre made in Tamil Nadu and inspired by the Chola Kingdom era 'Sengol' for transferring power from one ruler to another, which was given to the first Prime Minister Jawaharlal Nehru by the British to represent the transfer of power and will be installed in the new Parliament building.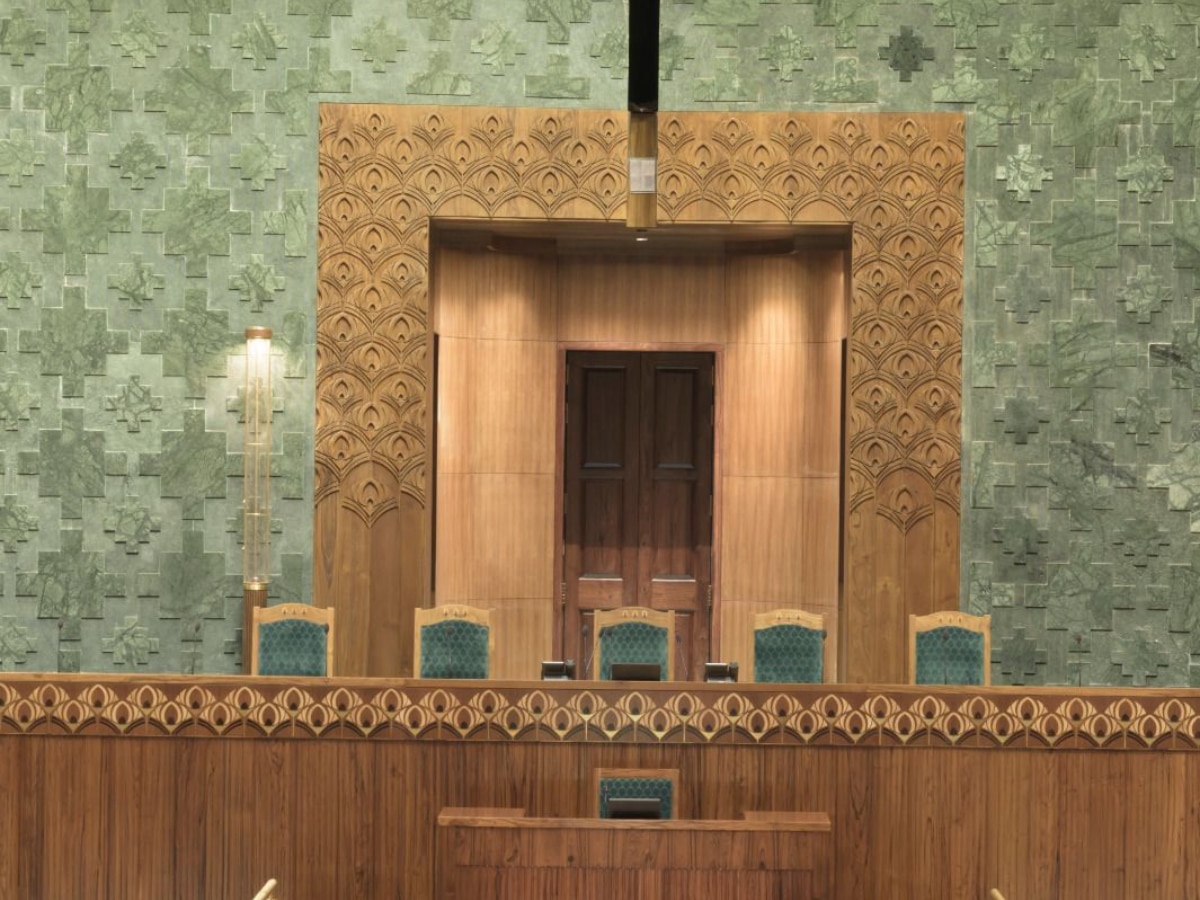 (Photo: Twitter/ANI)
The Lok Sabha chamber will have 888 seats, while the Rajya Sabha chamber will have 384 seats. It will not have a central hall, unlike the current parliament building.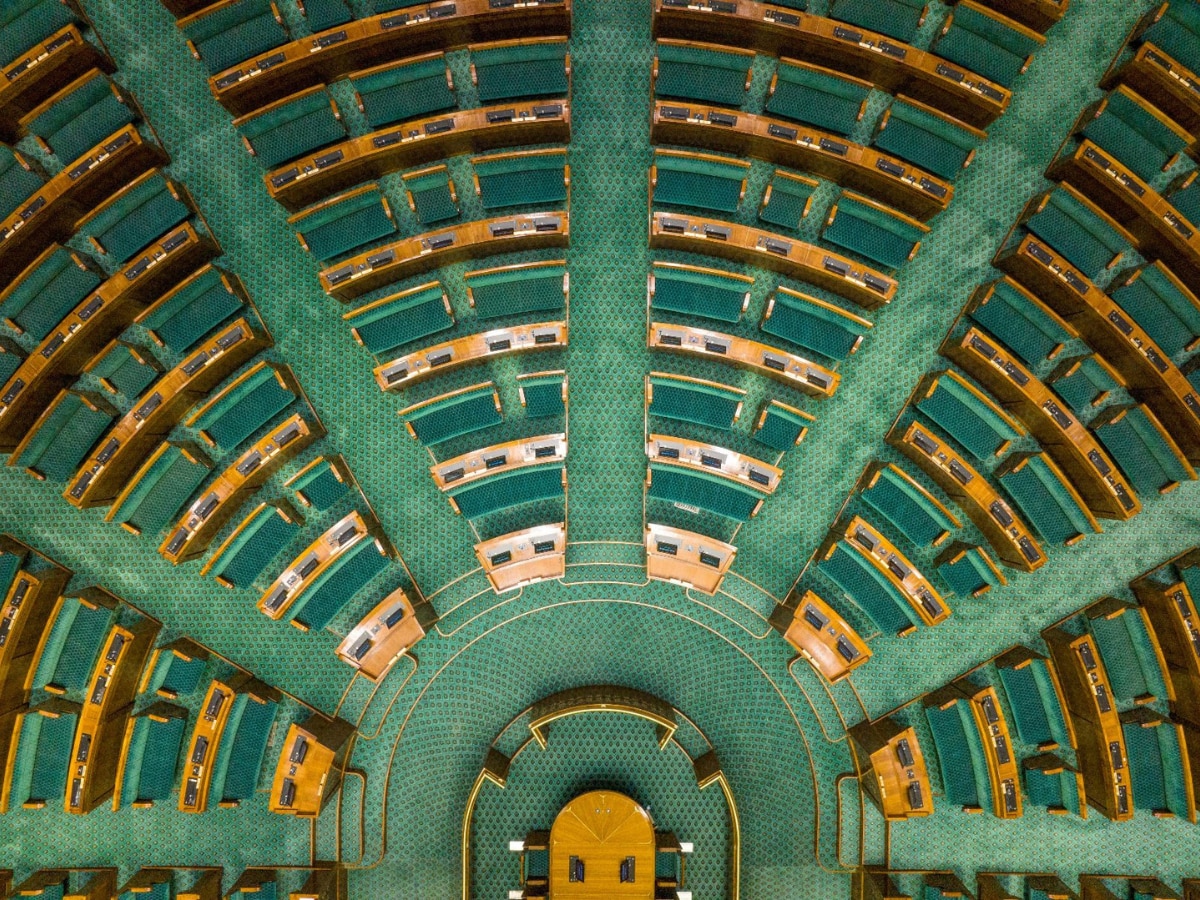 (Photo: Twitter/ANI)
In the event of a joint session, the Lok Sabha chamber will be able to accommodate 1,272 members. The remaining four floors will house ministerial offices and committee rooms. The interior is themed around three national symbols: the lotus, the peacock, and the banyan tree.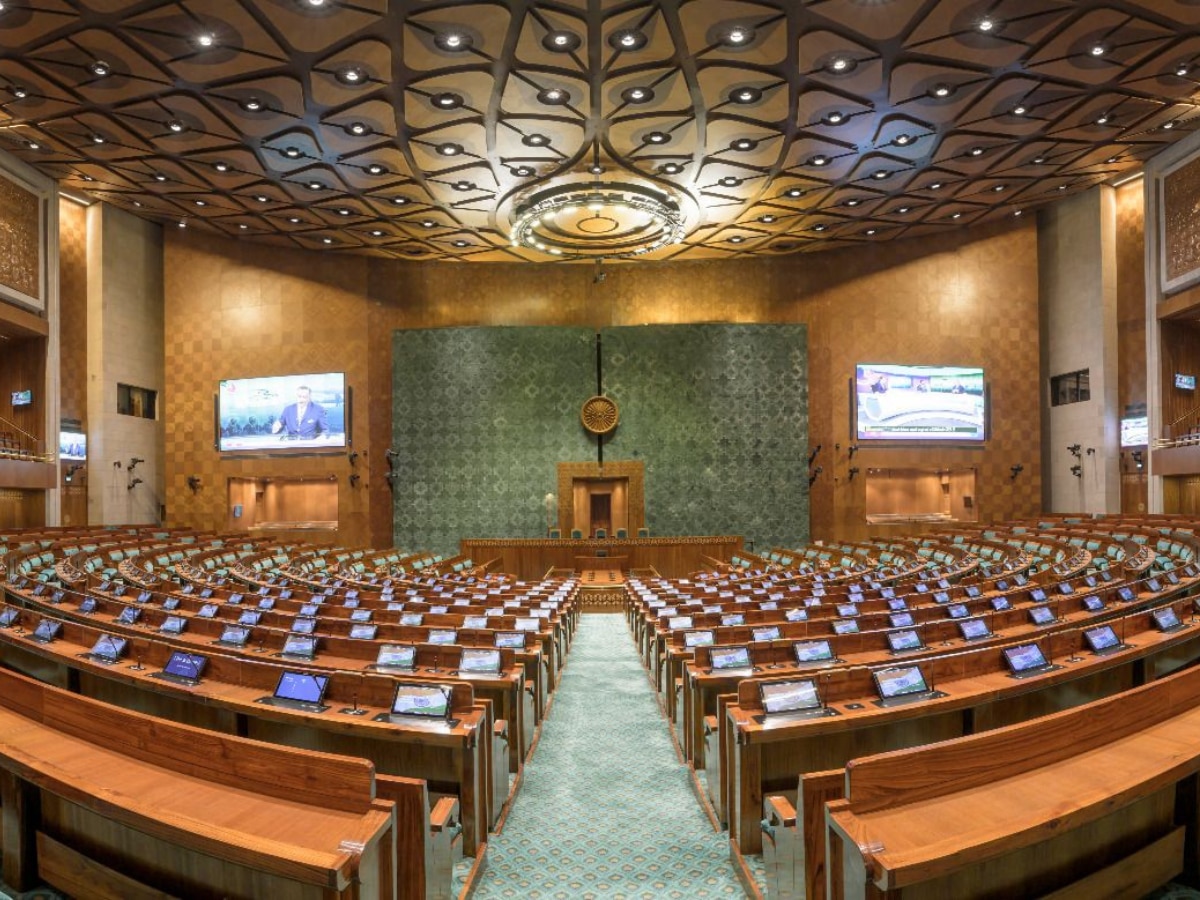 (Photo: Twitter/ANI)
The new meeting rooms inside the parliament are equipped with the most recent technologies.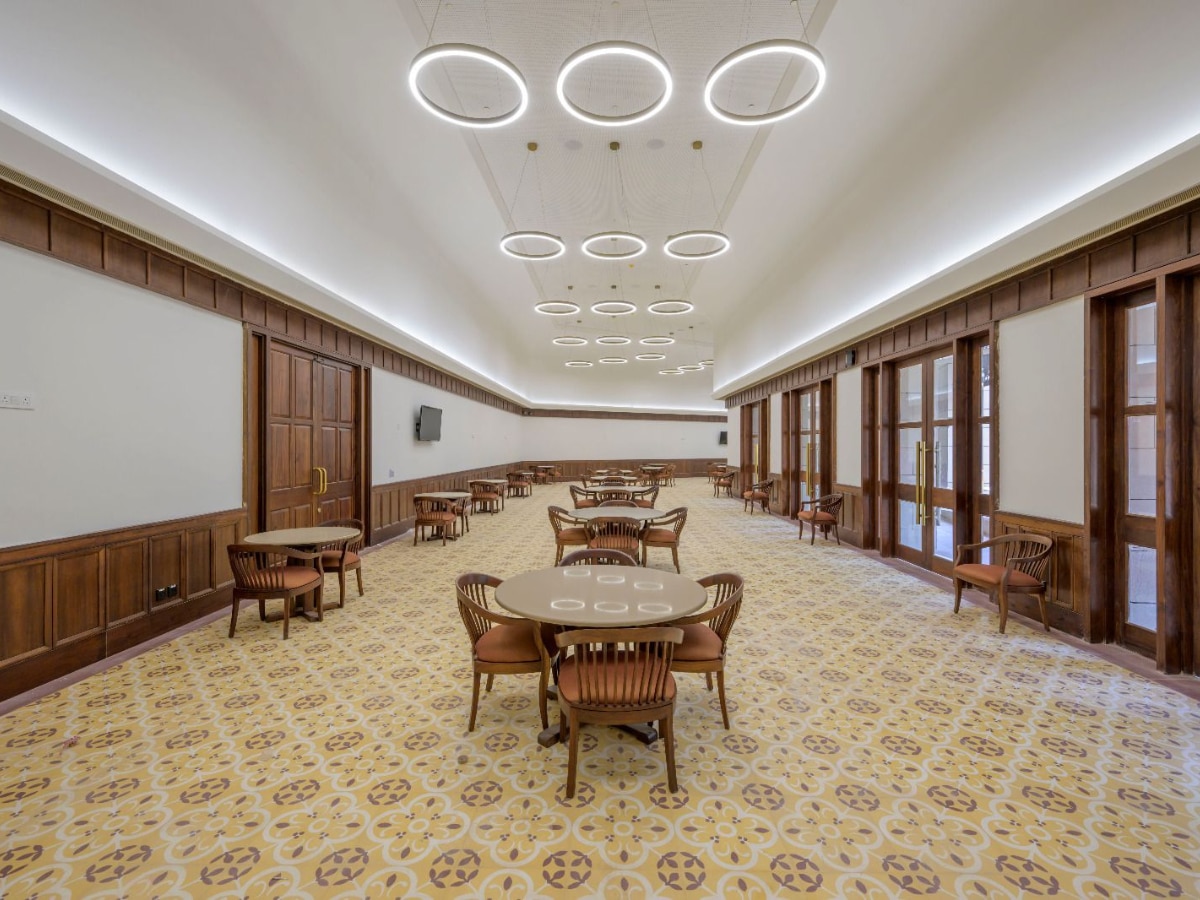 (Photo: Twitter/ANI)
A prayer ceremony will also be organised on the premises of the new parliament building, as reported by the news agency ANI. Twenty opposition parties will not attend the ceremony on Sunday, while 25 parties will be present, including 18 NDA constituents and seven non-NDA parties. 
PM Modi will be launching a Rs 75 denomination coin to mark the inauguration of the new Parliament building, said a press release by the Ministry of Finance on Friday. As per the Ministry of Finance, the obverse face of the coin will bear the Lion Capital of 'Ashoka Pillar' in the centre with the legend 'Satyamev Jayate' inscribed below. The Ashoka Pillar will be flanked by the word 'Bharat' in Devnagri script on the left periphery and the word 'INDIA' in English on the right periphery, as reported by ANI.